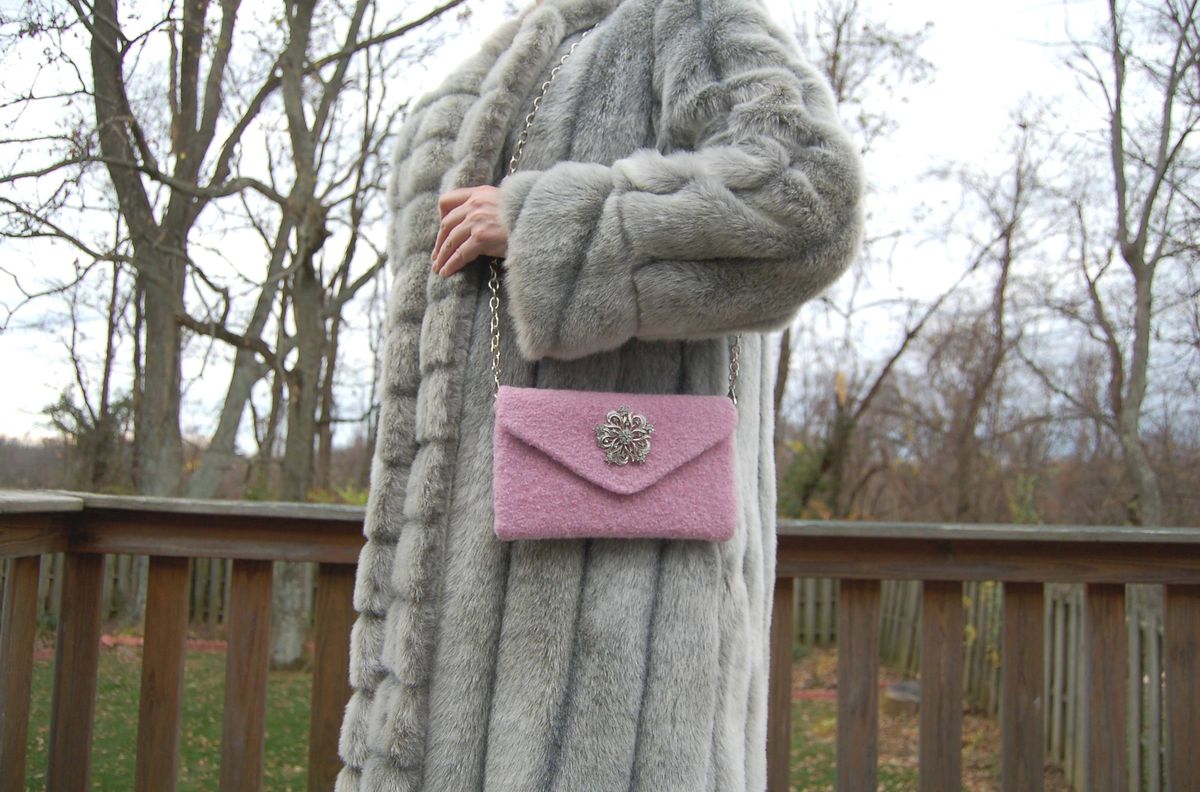 About Our Shop
Photo:  Pink and Faux Mink - a great combination!
I create designer handbags at affordable prices.  Since these are unique handcrafted handbags, each purse is slightly different.  Purse charms and handbag accessories also add some personality to your bags.
I strive to provide the best service in our industry and stand behind every item I sell.  I hope you enjoy visiting our store and are pleased with every purchase you make. Take a look around and let me know if I can help you!